10th April 2018
My Declaration in the Jersey Evening Post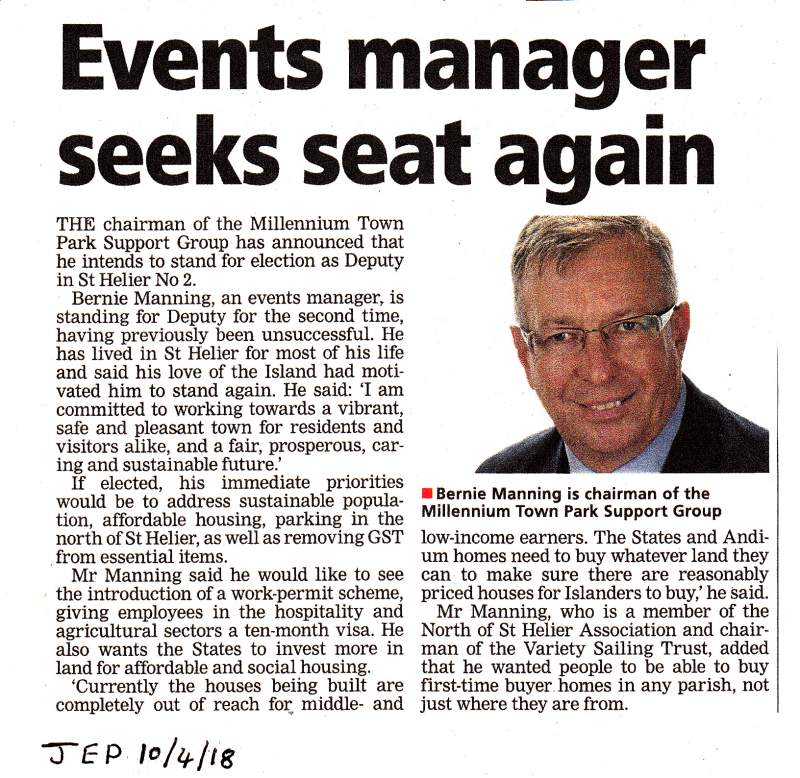 5th March 2018
Bernie Manning's Letter to the JEP

9th February 2018
Bernie Manning's Letter to the JEP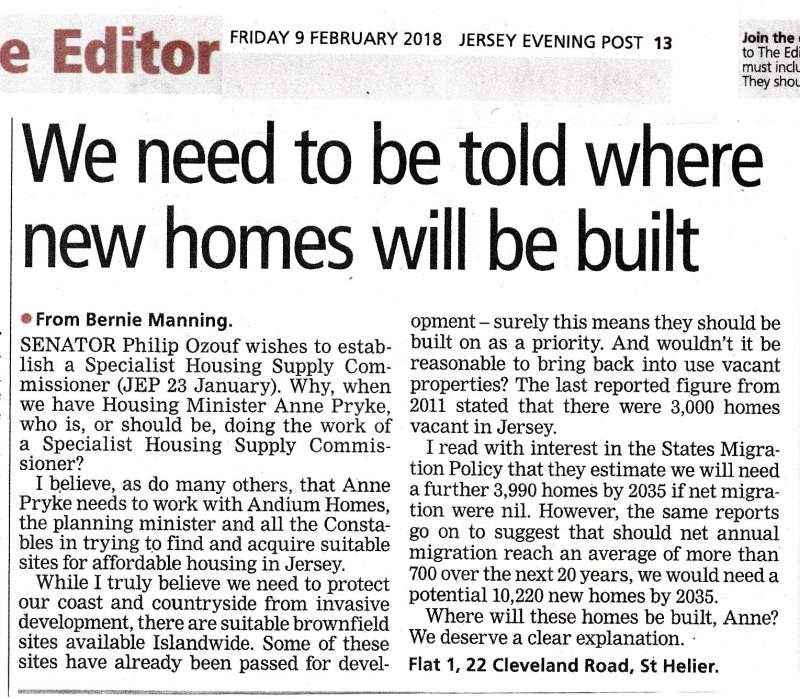 19th January 2018
Bernie Manning believes that Andium Homes plans to extend the Millennium Town Park
are a step in the right direction.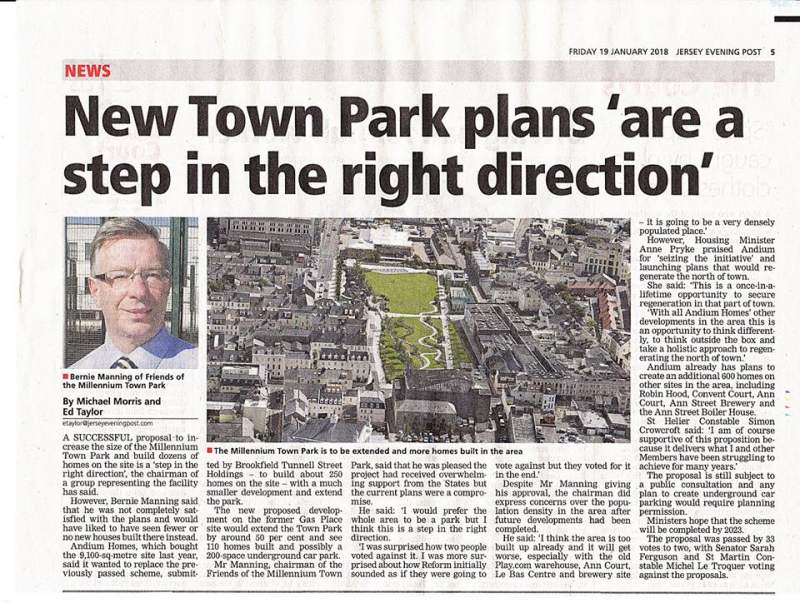 21st January 2015
States members vote against petition to stop controversial building development at Gas Place.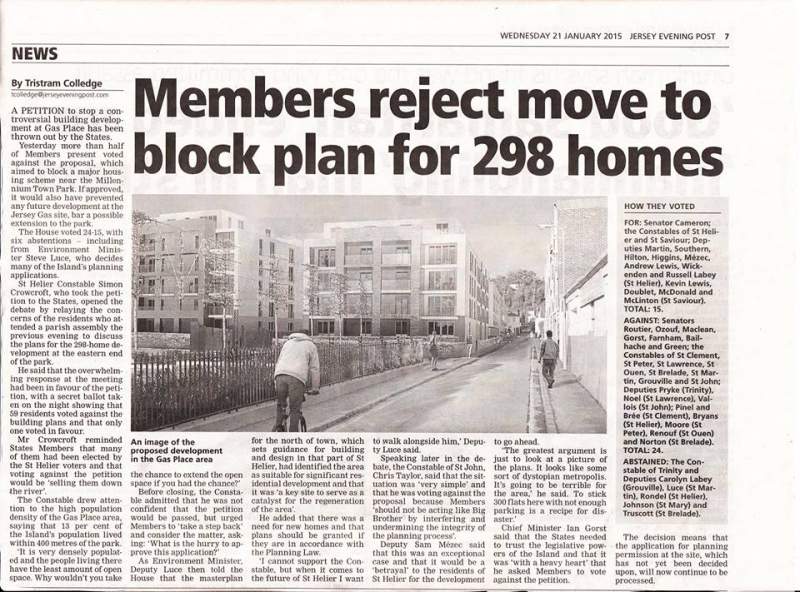 20th January 2015
Bernie Manning and Parishioners voted against a proposed housing schemes near the Millennium Town Park.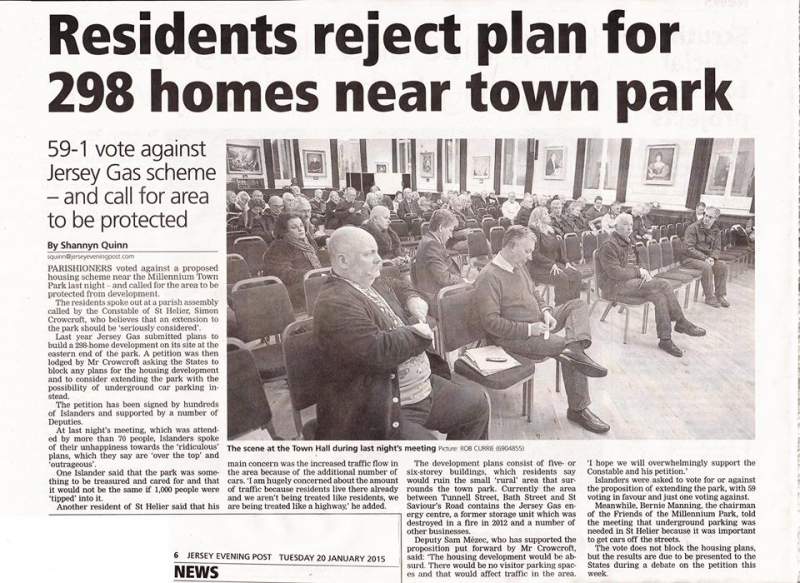 16th September 2014
Bernie Manning, chairman of 'North of St. Helier Association' letter to the JEP.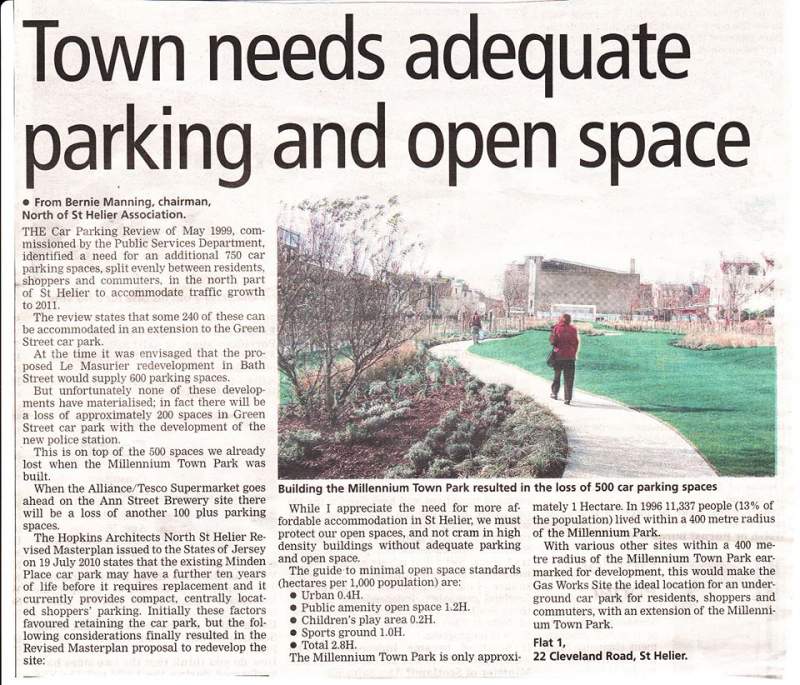 31st July 2014
Bernie Manning suggests that the States offer Jersey Gas a land swap as the company is planning to move to a £7.5 million facility at La Collette.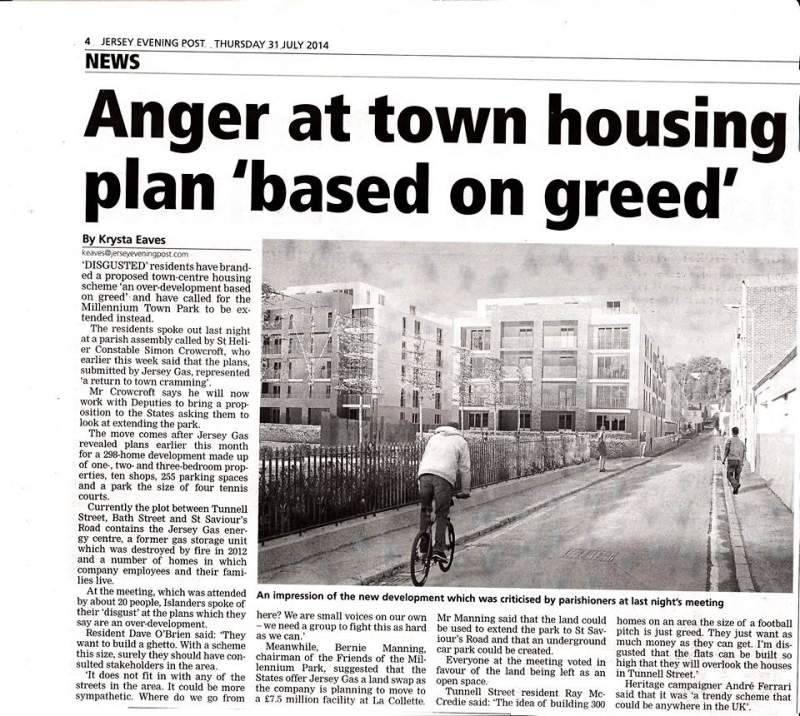 2014
A survey taken by Bernie Manning and the Millennium Town Park Support Group carried out over Easter weekend shows overwhelming support for keeping the cage area for ball sports only and have a dedicated area for skateboarders at the back of the park.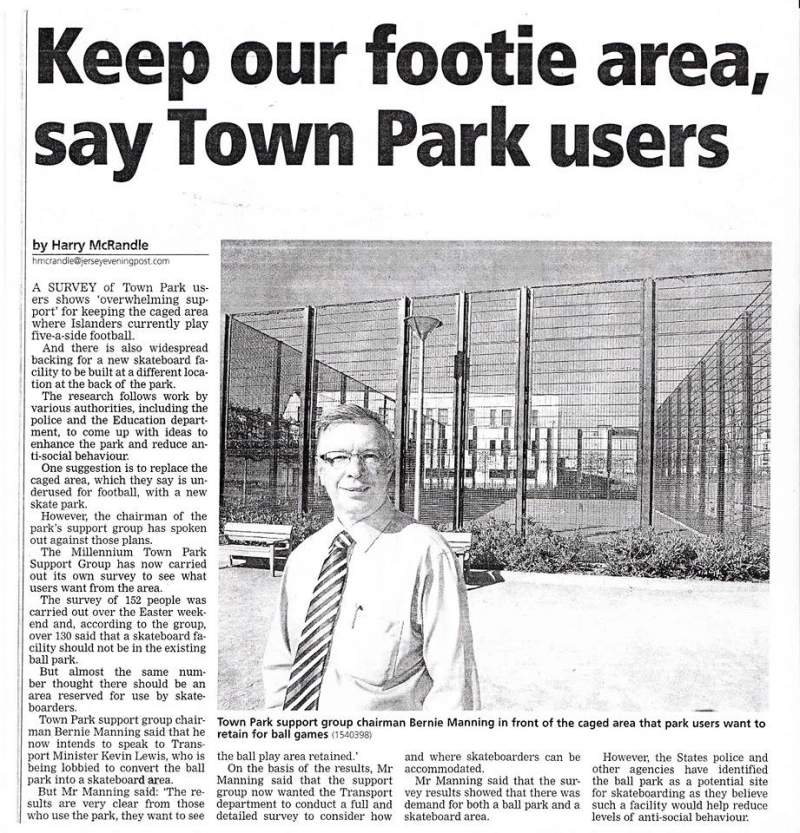 2014
Bernie Manning as chairman of the Millennium Town Park Support Group agreed to have a three month trial of skateboarders using the ball cage, however believes it's in the wrong area.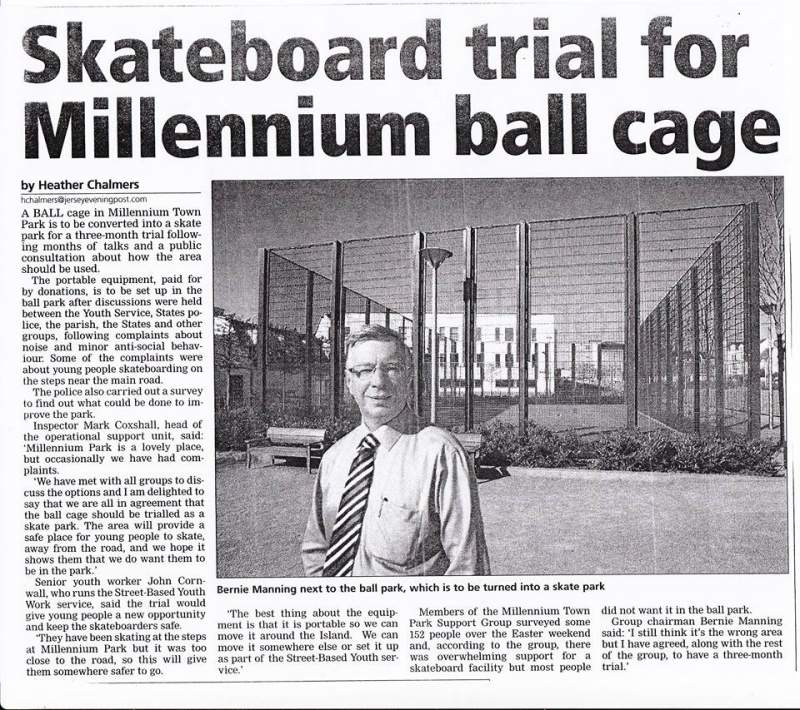 11th September 2014
Bernie Manning called for more police patrols and higher security measures after two teenagers were sold drugs in the area.
4th November 1997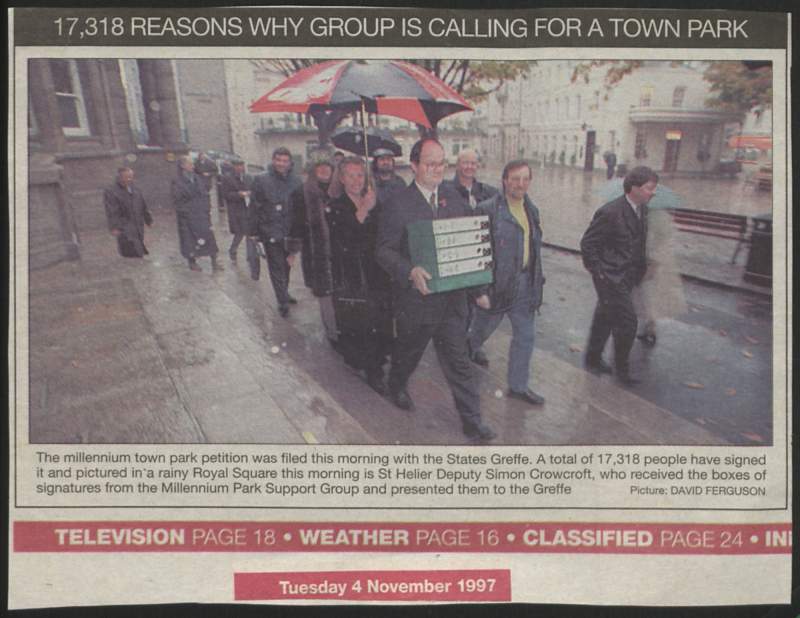 JEP competition winner
Simon Crowcraft carrying the 17,500 signatures calling for the Millennium Town Park.
With Deputy Jackie Hilton,Bernie Manning and Friends of the Millennium Town Park group